There are many people who do not have insurance coverage for total permanent disability Malaysia. Reasons vary from not knowing with complete certainty what the insurance covers to just not having the money to take out an insurance policy at all. Total permanent disability or TPD is a disability that is total and permanent, meaning it cannot be reversed or cured through medication or other medical treatments. This disability would need to be ongoing for six months and would make it impossible for the insured to carry out his duties at home and at his job. 
An example of this would be if a dancer had a nasty fall and lost the use of both of her legs. As a dancer, she needs both her legs to move and dancing is her way of making a living and supporting herself. If she has a total permanent disability (TPD) cover, she would be able to make a claim as the loss of usage from her legs means a loss of income. However, this would only be applicable under an 'own occupation TPD definition' meaning they cannot do their specific job, in this case, the job would be a dancer. The claim would not be at all valid if it was under an 'any occupation TPD definition' because they could still get another job somewhere else.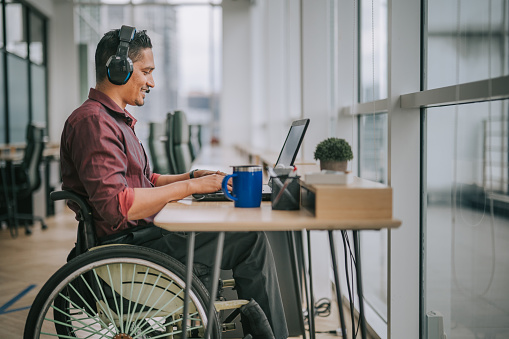 How this total permanent disability (TPD) insurance works is, that if they become disabled, are unable to work, and fulfill the necessary criteria, then they are eligible to receive a full payout to the extent of the sum that was insured for that person. Fortunately, there is also a percentage of the sum that can be insured if the person is temporarily unable to do their job. The percentage that they receive would cover their loss of income during that period. 
Total permanent disability (TPD) insurance can also make a difference to the lives of the caretakers. Obviously, when a person becomes disabled they will need someone to take care of them and do the things that they are not able to do, at the very least, this will be the case for a short period of time until the person learns how to be self sufficient to the extent that they can attend to their basic needs. In this scenario, the caretaker will face some loss of income as well, not to mention the costs of medical aid for the disabled person. The toll the whole ordeal will take on the injured party and the caretaker will be immense
At the end of day, total permanent disability (TPD) insurance might seem like a long shot or even a waste of money to others because unlike life insurance where there is a guaranteed payout when the insured passes away, there is no knowing if a person insured for TPD will ever need to claim it. However, it is a godsend to those people who faced an unfortunate accident that rendered them disabled and in need of care and assistance.